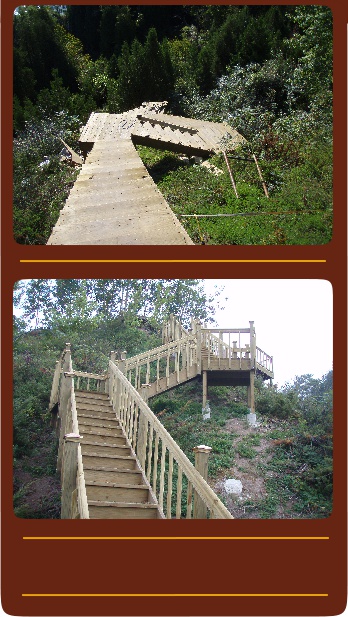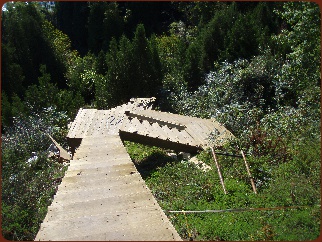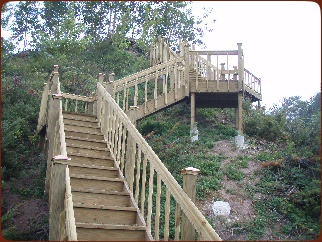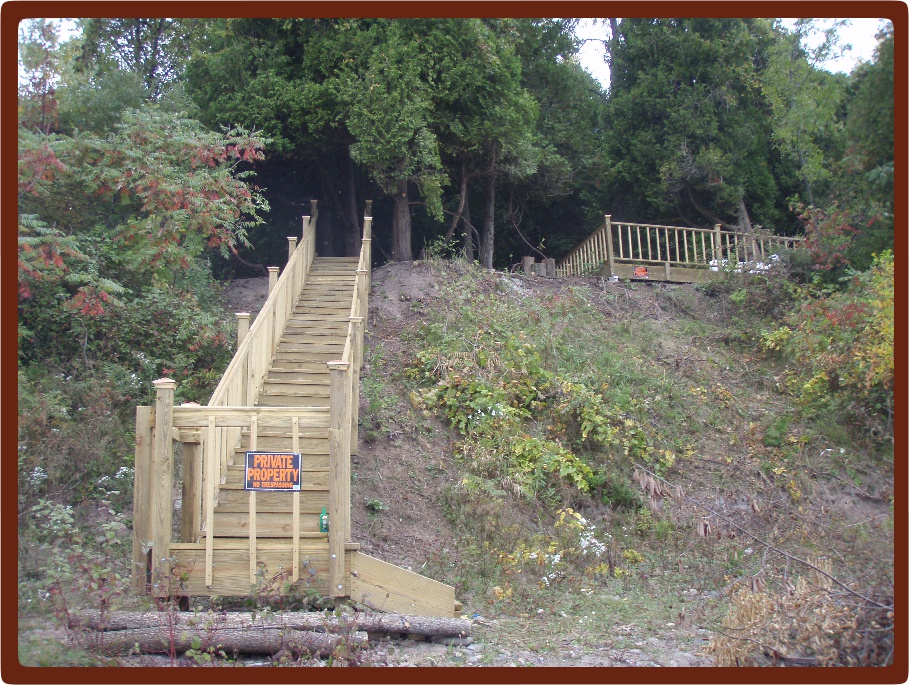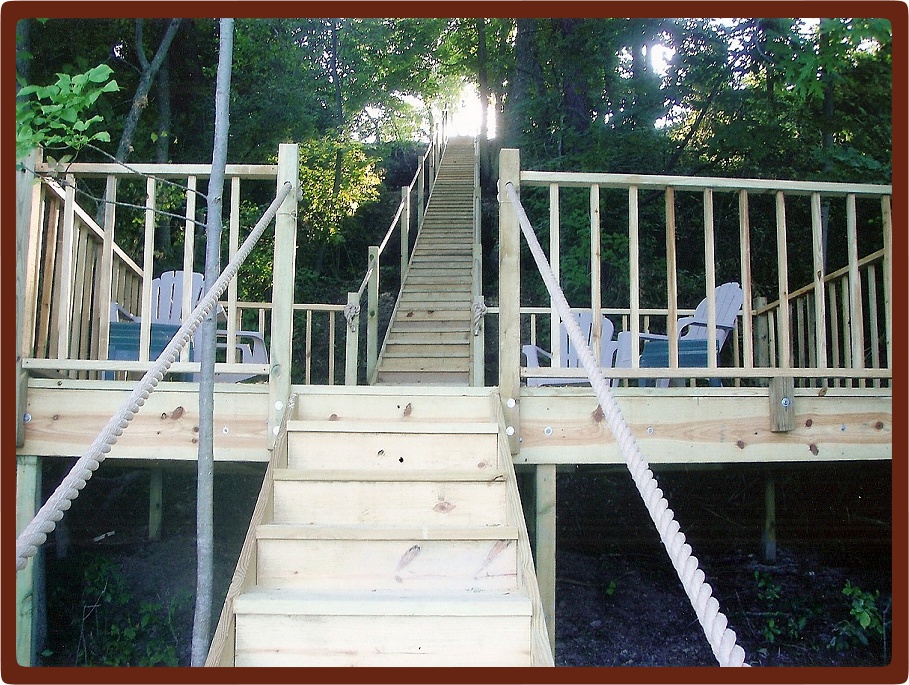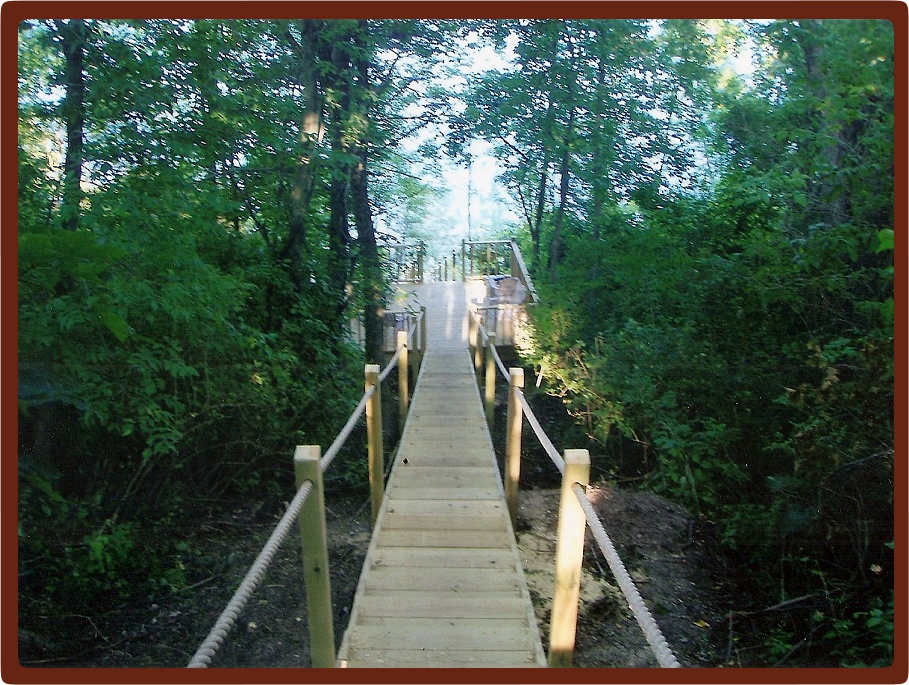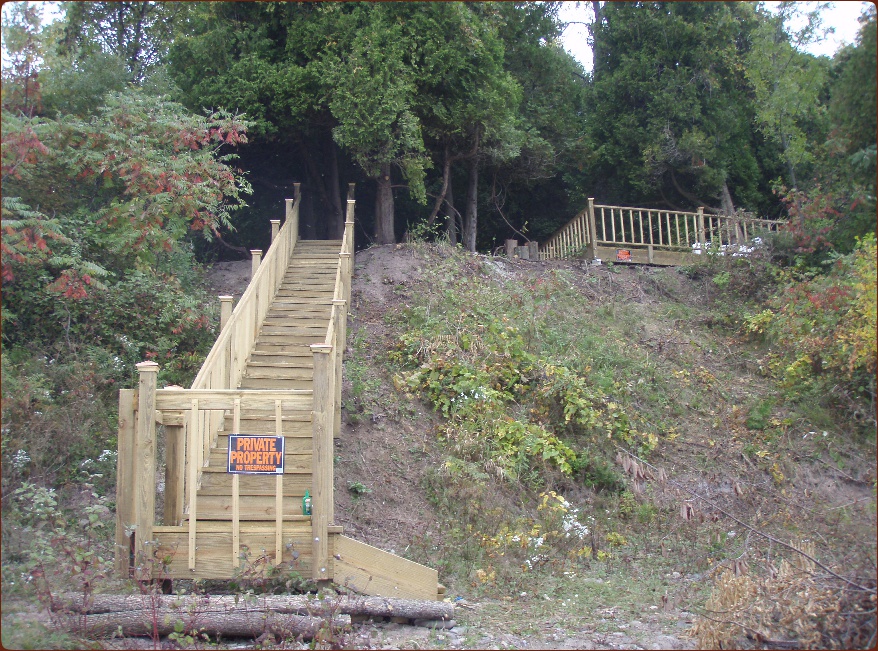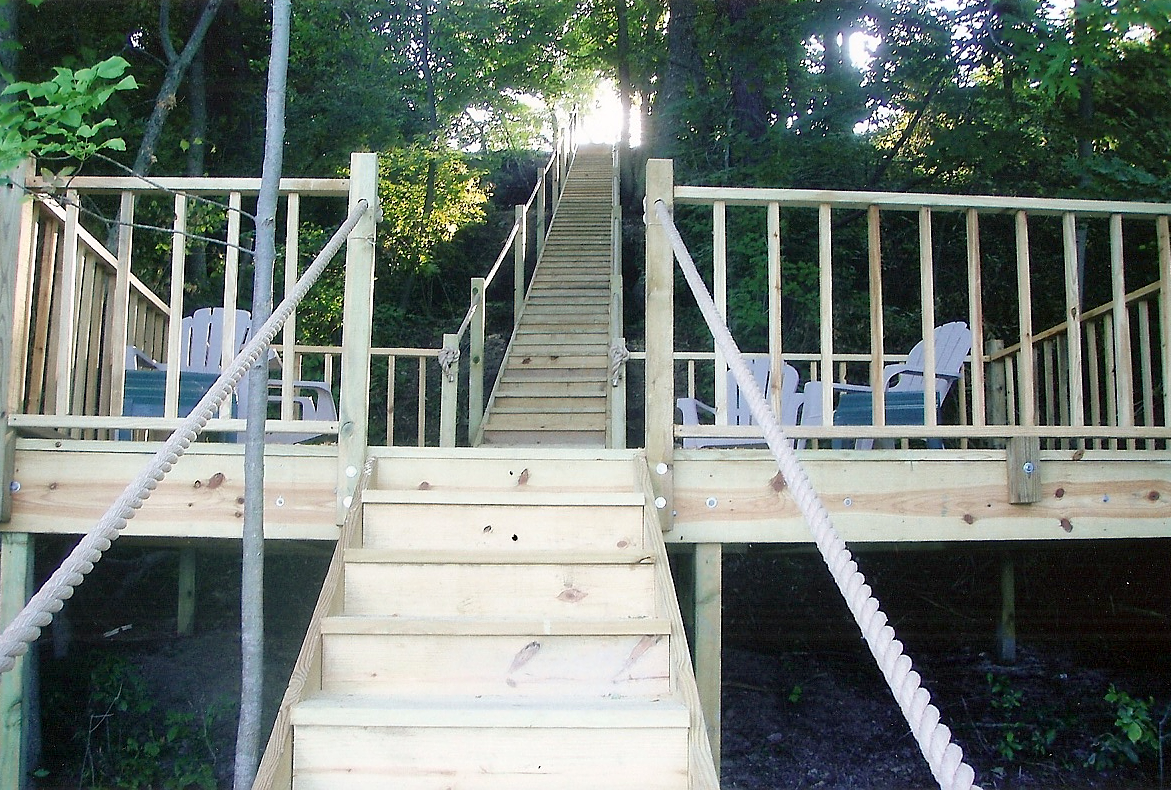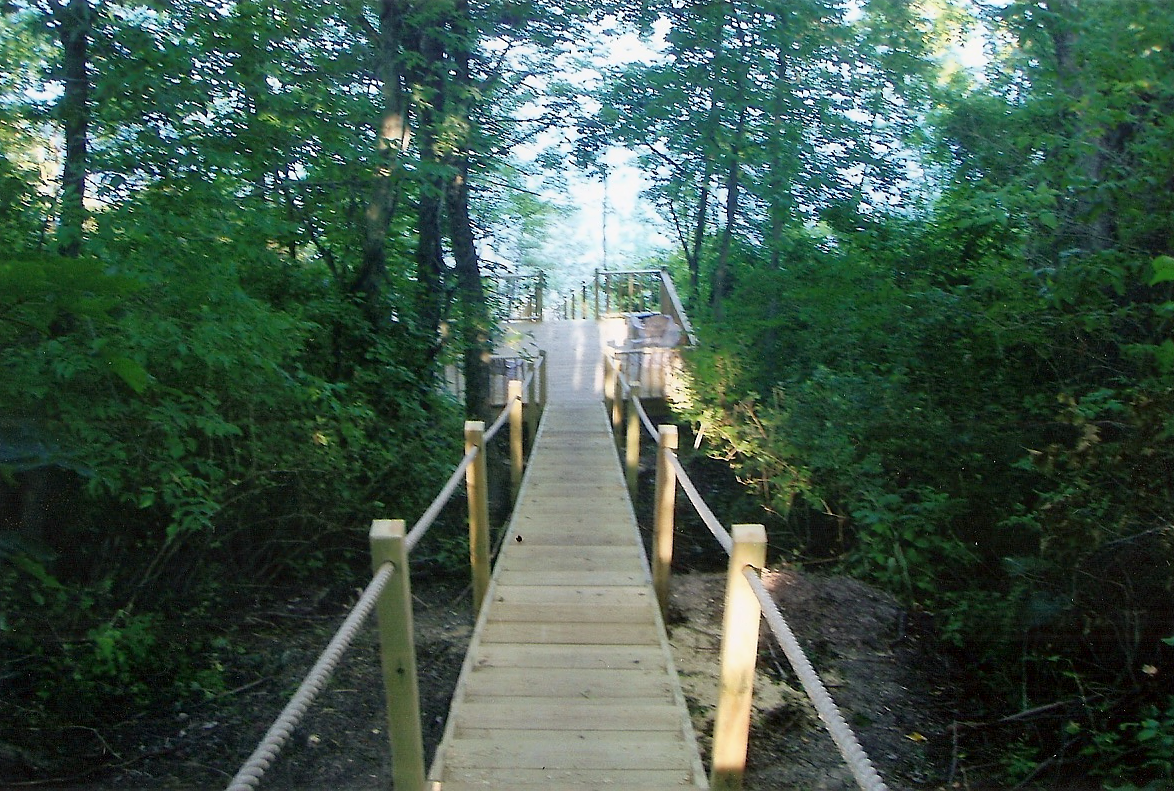 Stairways

PHONE:

Engineering, Design and Construction Services

FAX:

262-692-3348

262-692-3345

Stairways, which can be constructed either entirely of wood or a composite / wood combination, are the perfect and affordable solution to access your lake property. They are build on 4 foot deep concrete and re-bar reinforced pilings to stay below the frost line. Sections are all bolted together to minimize shifting.

Stairways can be built with a variety of options:

• -Spindles
• -Copper Post Caps
• -Custom Railings
• -Custom Decks / Landings
• -Bridges to Cross Streams / Wet Areas
• -Rope vs. Railings

Call or email us for a free site visit to analyze your bluff!

Decks and Stairways
-
Horizon Construction

We also install Trams - click the link below to visit our TRAMS page.

Link: Trams

Stairways

Trams

More Photos Below

2012 Moraine Environmental, Inc. All rights reserved.

766 Tower Drive

Fredonia, WI 53021

262-692-3345